Hummer Insurance Rates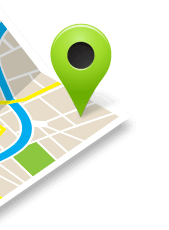 Enter your zip code below to view companies that have cheap auto insurance rates.
Is insurance high on a Hummer?
Hummers are not cheap to insure. As with any vehicle, various factors affect the cost of your coverage. But Hummer owners have a few more things working against them than most car owners do when it comes to finding affordable vehicle insurance. If you own or are considering buying a Hummer, you should know these potential roadblocks before signing on the dotted line for insurance.
Is Hummer H3 insurance expensive?
This question is asked by many people. The short answer to the question is yes, Hummer H3 insurance is expensive. This vehicle can cost as much as 25% more than other vehicles on the road costing around $30,000 with similar features and amenities.
How much does it cost to insure a Hummer H2?
Insuring a Hummer H2 is generally slightly more expensive than insuring an SUV. Just as with any other car, it depends on how much coverage you need and what kind of driver you are. Keep in mind that insurance companies will often provide discounts if your vehicle has safety features they recognize. If the H2 is primarily being used for off-roading, consider getting additional off-road insurance to offset the higher risk.
Is a Hummer expensive to maintain?
The Hummer is known to be one of the biggest gas guzzlers in existence. Many people wonder if the Hummer's high maintenance costs will make it too expensive for daily use.
Hummer Models
Potential Rate Discounts
If you qualify for discounts, you may save the amounts shown below.
| Discount | Savings |
| --- | --- |
| Multi-policy | $64 |
| Multi-vehicle | $61 |
| Homeowner | $17 |
| 5-yr Accident Free | $81 |
| 5-yr Claim Free | $86 |
| Paid in Full/EFT | $47 |
| Advance Quote | $66 |
| Online Quote | $94 |
Compare Rates and Save
Find companies with the cheapest rates in your area
Discounts are estimated and may not be available from every company or in every state.