Rover Insurance Rates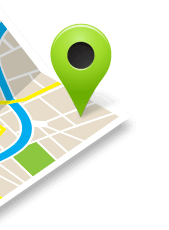 Enter your zip code below to view companies that have cheap auto insurance rates.
How much is Range Rover insurance monthly?
Range Rover insurance monthly is $1505. Insurance companies charge more for luxury cars, but there are some that will provide good rates for this type of car, such as Progressive and Farmers.
Is insurance high on a Land Rover?
Yes, insurance is quite high on a modern Land Rover. Your premium may depend on the car's age, mileage, condition, and security features.
What are the 3 types of car insurance?
There are three major types of auto insurance: liability, comprehensive, and collision. Liability coverage offers protection against events that you are responsible for, such as injuring another person or damaging their property. It will also cover your legal fees if you are sued following an accident or other incident. Comprehensive coverage provides protection against theft or damage to your car, not caused by colliding with something else (e.g., hitting a tree). Collision covers the cost of repairing damages to your car after an impact with another vehicle or object like a fence or telephone pole.
Rover Models
Potential Rate Discounts
If you qualify for discounts, you may save the amounts shown below.
| Discount | Savings |
| --- | --- |
| Multi-policy | $64 |
| Multi-vehicle | $61 |
| Homeowner | $17 |
| 5-yr Accident Free | $81 |
| 5-yr Claim Free | $86 |
| Paid in Full/EFT | $47 |
| Advance Quote | $66 |
| Online Quote | $94 |
Compare Rates and Save
Find companies with the cheapest rates in your area
Discounts are estimated and may not be available from every company or in every state.